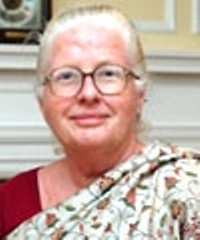 Dr. Virginia (Ginny) Shrivastava
President
Dr. Ginny Shrivastava is of the founders of Astha Sansthan and has played key role in establishing various organizations like Ekal Nari Sakti Sangathan and BARC Trust. She has been working on various issues related to women, tribals and other oppressed sections of society in Rajasthan since 1970. She completed her Masters in Adult Education from the University of Toronto, Canada in 1970. Dr. Ginny Shrivastava doctoral thesis completed in 1980 was on "Non-formal education programs for women in India".
Secretary
Dr. Pradeep Bhargava recently retired is a Professor from the Indira Gandhi National Tribal University, Amarkantak (MP). Previously, he has been a faculty at Institute of Development Studies, Jaipur from 1987 to 2007 and also at G B Pant Social Science Institute, Allahabad. He holds a PhD in Economics from University of Rajasthan, Jaipur. He has published articles in various Indian and international journals. He has led multiple policy dialogues with the state and central governments and multilateral agencies.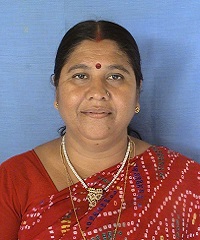 Treasurer
Ms. Sharda Jain has worked as accounts and finance coordinator in Astha Sansthan for more than 30 years. She has led the overall financial activities of Astha and has extensive experience of preparing annual budget of the organization, accounts and financial reports for donor agencies, tax compliance, accounting and auditing requirements the organization.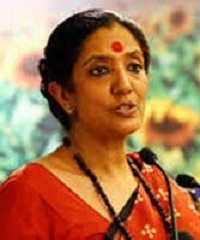 Member
Ms. Aditi Mehta is a Retired Government Official. She is M. A (Economics), MBA (Administration) from Harvard University. During her tenure as IAS, she held various important positions in Administration, Finance and Social Sector in the Government of Rajasthan and retired as Additional Chief Secretary from the Government of Rajasthan.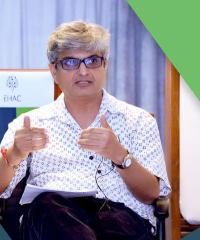 Member
Dr Pavitra Mohan is a community health physician, pediatrician and a public health practitioner. He is co-founder of Basic Health Care Services, a not-for-profit organization that provides low cost, high quality primary healthcare services for the marginalized populations in South Rajasthan. Dr Mohan also serves as Director, of Health Services as Aajeevika Bureau, where he leads the designing and implementing of solutions for improving health of families that are dependent on labor and migration. Earlier, as Senior Health Specialist at UNICEF India Country Office, he has designed and led large scale health programs to improve maternal, newborn and child health in India. He earned his MBBS and an MD in Pediatrics from Delhi University and a Masters in Public Health from University of North Carolina at Chapel Hill. For his contribution to newborn health, he was inducted as a Fellow of National Neonatology Forum of India in 2010. Recently, he has been awarded the prestigious Ashoka Fellowship for social entrepreneurship.